YOUTH SIZES
HERE IS THE SECTION FOR THOSE YOUNGER SIBLINGS, AND ALL THE STUDENTS FROM THE FEEDER SCHOOLS! GET YOUR FARMER GEAR HERE!
YOUTH ITEMS ARE COMPARABLE TO THE ADULT ITEMS SHOWN IN THE APPAREL POP UP. (I AM CURRENTLY WORKING ON A POP UP FOR THE YOUTH ITEMS!)
AT THIS TIME, IF YOU WOULD LIKE A YOUTH APPLIQUE, OR YOUTH EMBROIDERY, PLEASE ORDER THAT ITEM, AND IN NOTES, LET ME KNOW IT IS FOR A YOUTH SIZE. THANK YOU FOR YOUR PATIENCE.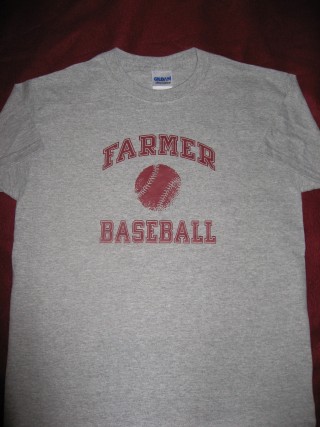 Click image for detail
$10.50